Date: Tuesday October 27, 2020
Time: 13:00 – 17:00
Location: Online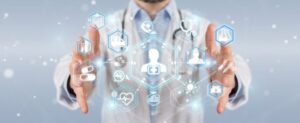 New technologies allow us to to combine highly automated processes with precise customisation. Due to the personal nature of healthcare this leads to huge changes and potential benefits. Through AI we are able to determine much more precise interesting new drugs, to treat people with personalised medication and to create intereventions in a personal way ánd on scale. In this seminar we will show the current edge of precision health care but also talk about the ethical and societal boundaries.
You are cordially invited to join us on Tuesday 27 October 2020 for the 7th edition of InnoBoot. This year InnoBoot will be all about 'precision health care' with keynotes by Jos Oomen and Paul Iske, 3 thematic sessions and 2 startup pitches. You can click on the bold items above for the abstracts of the presentations.
This event is sponsored by Johnson&Johnson Innovation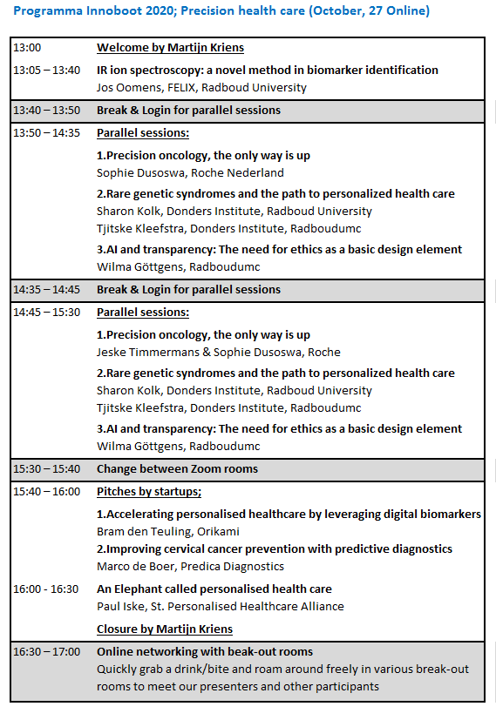 Presentations are in English and the entrance is free. We welcome new guests, so please feel free to pass on this invitation to relevant people in your network!
We look forward to (e)-meet you!
Team InnoBoot
BRISKR | Hogeschool van Arnhem en Nijmegen | Novio Tech Campus | Radboud Universiteit | SMB
The monthly meetings Science Meets Business aim to connect people and exchange knowledge in the world of science and business.